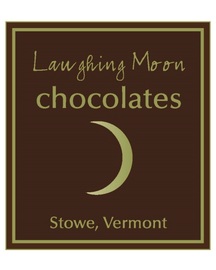 Yes - it's true: with snow on the ground in March, spring weather is still on it's way .... Encourage a flourishing taste of Spring! Walk into Lantman's Market and experience
Laughing Moon
's sparkling, stunning delights of chocolate on our front table display! With a love for handcrafted, quality chocolate, Laughing Moon's core values are simple: "making delicious, handmade chocolates and confections using traditional methods and amazing ingredients in a customer-driven environment that promotes personal growth, and making people happy!" They love making great chocolates!"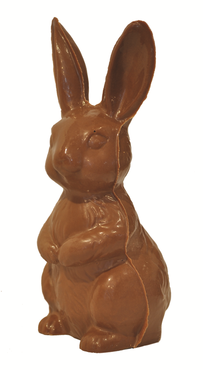 This May Laughing Moon Chocolates' family-run business will turn 14! "We started in 2001 in a very tiny space in Stowe…we have moved a few times and now have a little house on Main Street where we make all our chocolates and have a retail shop." Right now the focus is on Easter and springtime celebrations - a very busy and special time of year! With a dedication to quality, all Laughing Moon's bunnies are solid chocolate - chocolate that is sourced domestically in the United States, which keeps down unnecessary use of material/polluting/transporting resources. Laughing Moon also strives to cut down environmental waste through their packaging - "cellophane packaging is all non-coated, home compostable as is the 100% cotton ribbon we use on our packaging." In addition to this, strong and positive relationships are highly valued at Laughing Moon ranging from their ingredient sources ("We look for quality, reliability, partnerships, and great local producers!") to their great relationships with customers.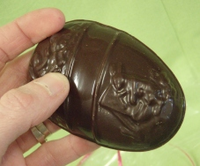 While exploring some of their unique creations on Lantman's front table (bunny on motorcycle for example!) make sure to also check out Laughing Moon's widely renowned
home-made Marshmallow
Truffle Eggs.
With Easter on April 5th this year make sure to
get our Vermont chocolate early! Laughing Moon's seasonal treats go quickly! To learn more about Laughing Moon Chocolates visit their website
here