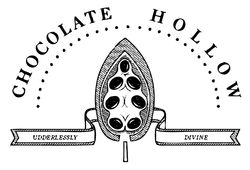 'Tis the season of chocolate - or at least the 31st of the month is - but why not celebrate a little early? Especially if you're eating one of Chocolate Hollow's vegan chocolate confections! Maddie Siegel, the owner of this Vergennes, Vermont-based business, has been selling chocolate for approximately two years. She started out with a rented space in New Moon Cafe and now rents her own small kitchen space where she handcrafts her chocolate from scratch using cocoa beans fairly-traded from farmers. All of Chocolate Hollow's creations are based on a vegan diet - which means Maddie does not use dairy milk in her ingredients - they're Schmilk Chocolates! "The mission of Chocolate Hollow is to provide an alternative to dairy milk chocolate, so as to make it easier for people to rely less on the dairy industry."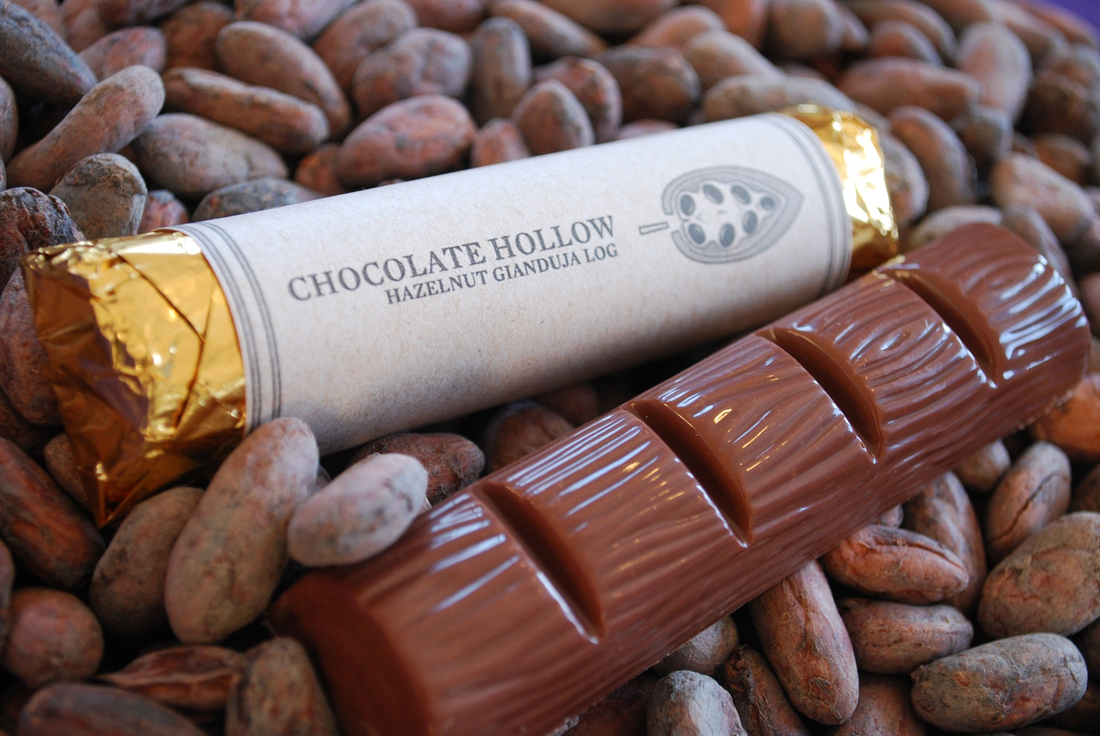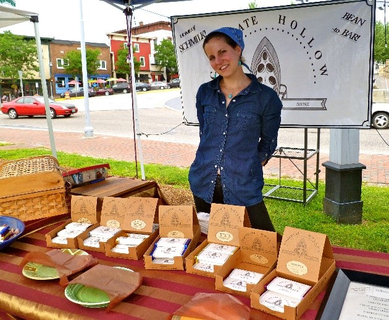 "Our dark chocolate is a 72% cacao Bittersweet made from carefully roasted cacao beans that we select seasonally. Our Schmilk vegan milk-style chocolate is a unique creation, made with a wholesome combination of macadamia and organic soymilk in place of dairy. It is so exciting that Lantman's now offers a nice range of our best selling Schmilk chocolate bars - Hazelnut Truffle Logs, Toffee Crunch Logs, and Peanut Butter Logs - alongside our bean-to-bar Bittersweet - our most chocolatey chocolate bar. The bean of the season is from Madagascar- a really amazing flavor!"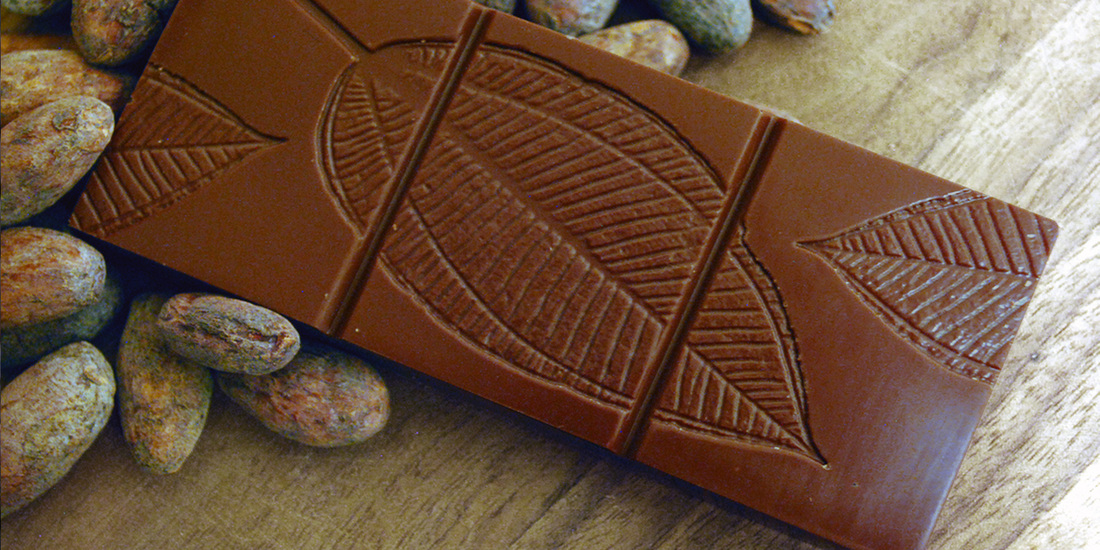 With recyclable packaging, fairly-traded and a growing list of organic ingredients, Chocolate Hollow supports environmentally and socially responsible practices - with these values in mind Maddie says, "We are committed to keeping our prices as approachable as possible to bring a quality vegan milk-style chocolate to the people ... We are always experimenting with new combinations of ingredients. Faux-milk chocolate is a very new thing compared with dairy milk chocolate, which has been evolving since the 1800s. We have made many, many test batches of Schmilk over the course of the past few years and it has been a wonderful journey."
You can find Chocolate Hollow chocolates on our front table display as you walk in the door to Lantman's Market. Enjoy fine chocolate this October season and feel good about eating a locally-made chocolate bar that has so many great things going for it!
Also find more information at Chocolate Hollow's website here