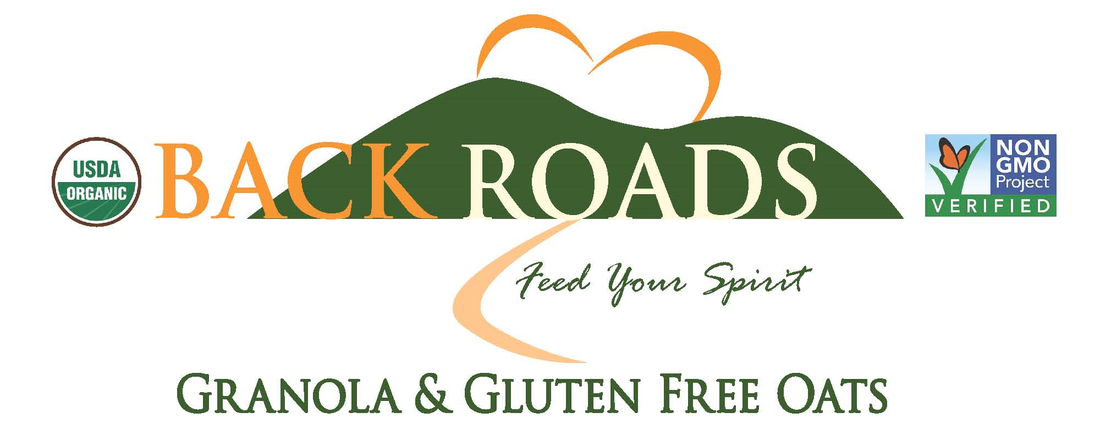 It's green out there ... May in Vermont is the time when our mountains, valleys, forests, fields and gardens beckon us to the great outdoors - Vermont's Back Roads Granola is just the right companion for all of those forays: to start you up with the breakfast of choice, to energize you along the trail, to welcome you to the comfort of home after a day's exhilaration!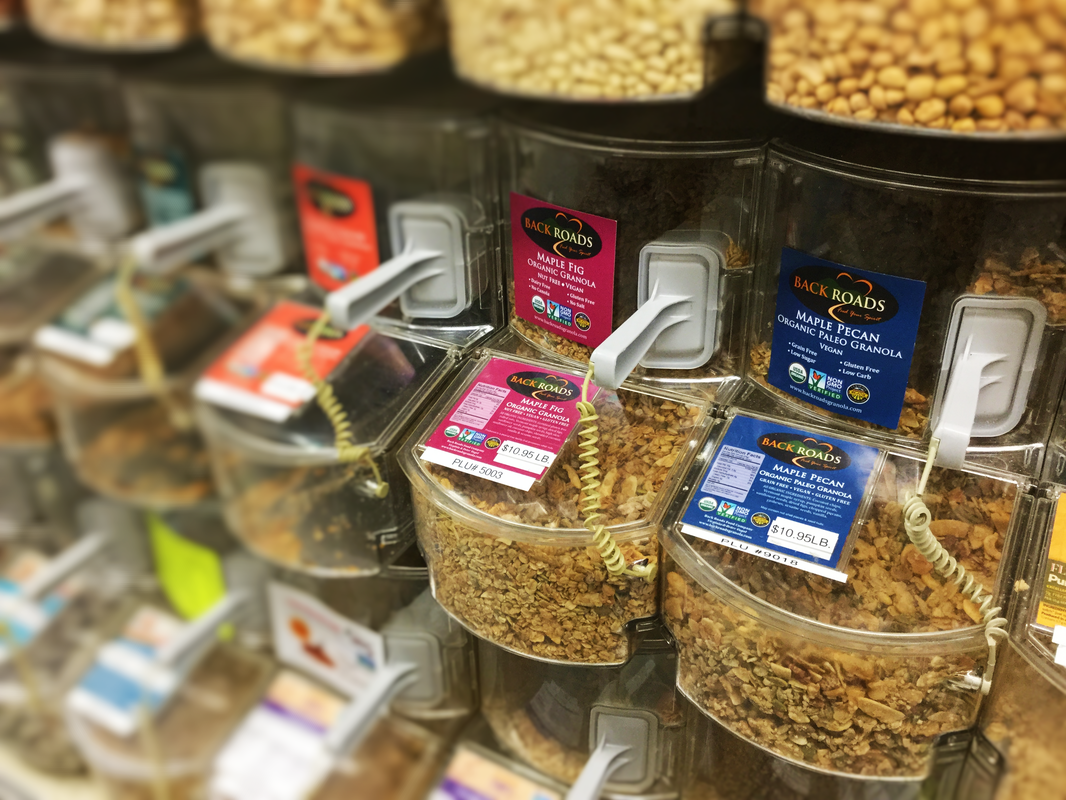 Virginia and Peter Vogel began giving the public a taste of their extremely popular granola as they took care of visitors to their Bed and Breakfast: "We ran a B&B for several years and served our granola to our guests for breakfast. We started selling them bags to take home and then started selling to our local food coop, in bulk. We became their top seller after 5 weeks & remain so to this day."

Fair trade, organic and non-GMO ingredients combine to produce environmentally and socially conscious granola of exemplary quality that provides choices for many different customer preferences. "We are proud to provide our customers with 'real food' ~ exceptional organic, non-GMO-Project-Verfied granolas ... Our entire line is certified organic, non-GMO-Project-Verified and gluten-free. We are in the process of becoming certified kosher ... Our ingredients are all fair trade ... We love that people who do not eat nuts now have a healthy, delicious option with our nut-free Maple Fig ... our paleo offerings, nutritionally speaking, are low sugar, low carb, contain no salt or added oil ... We buy our maple syrup from a Vermont family farm in our community ... Locally, we support 2 local children's art and circus arts organizations. We also supply jobs to over 20 members of our community & are working towards raising our minimum wage and providing more benefits to our employees. Recently, we instituted Babies at Work which allows new parents to have their infants with them up to six months of age."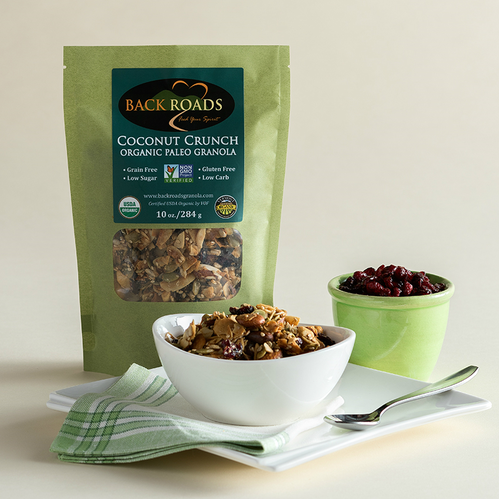 The Vogel family looks forward to the future as the generations enjoy involvement in the family-run business. "We are a family owned and operated company. Both of our daughters work with us and, in the future, plan to take over full operations. Our 2 granddaughters often do demos with us and are quite capable; no doubt, they will be increasingly involved as they get older ... We practice calculated growth and have methodically plotted out every step of our expansions to date. We only take on what we can handle so to enjoy the process & reap the financial gain that not only enhances our lives, but also the lives of all of our employees ... We are truly grateful for all of the support from our wholesale & retail customers & always appreciate and welcome feedback. It is how we've built our brand."

You'll find Back Roads Granola in Lantman's Bulk Selection!