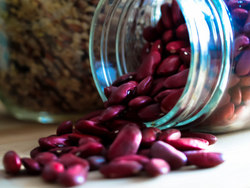 This February we are highlighting local selections in Lantman's Bulk Foods Section in Aisle Five of the store ... there are so many benefits to buying bulk! Have a new recipe calling for 1/4 cup of cornmeal? Looking for a way to cut down on packaging materials that you normally just throw away? Want to find ingredients for economic prices? Want to try a new grain or granola without buying a 16oz bag? Look no further than Lantman's Bulk Department, where a gathering of local Vermont companies join an array of producers bringing you chocolaty sweetness to organic cornmeal … check out the list below:
Butterfly Bakery Might Tasty Granola: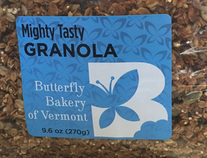 Made with gluten-free oats and pure Vermont maple syrup, Butterfly Bakery's "Mighty Tasty Granola" is a top seller for us! With Claire's unique combination of ingredients, this granola makes an awesome addition to your morning breakfast, or a crunchy mid-day yogurt or even a dessert topping!

Butterfly Bakery is located in Montpelier, Vermont.

Nitty Gritty Grain - Organic High Meadow Yellow: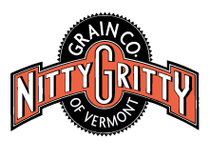 High Meadow Yellow cornmeal is produced from certified organic dent hybrid corn - grown locally in the Champlain Valley on Aurora Farm. This is a great general purpose cornmeal - "The medium grind produces a pleasant chewiness with a mellow, corny flavor."
Nitty Gritty Grain Company is located on Aurora Farm with fields in Shelburne and Charlotte, Vermont.
http://lantmansmarket.com/blog/nitty-gritty-grain-company-of-vermont
Nutty Steph's Peanut Butter Magic Chunks: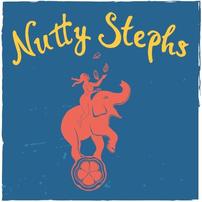 It's always nice to have the option of a chocolaty treat in self-approved portions! "Peanut butter and chocolate gain a new best friend when mixed with Nutty Steph's nut-packed granola. Reminiscent of the popular chocolate peanut butter no bake cookies, our Peanut Butter Magic Chunks are sure to be a new favorite treat."

Nutty Steph's is located in Middlesex, Vermont.

Yolo Popcorn Kernels: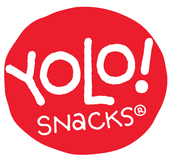 For your own popping enjoyment, YOLO's Iowa White Corn Kernels are a great option - choose to buy a cozy double serving for late night movie watching or a great big bag for a popcorn extravaganza! Their corn kernels come directly from a family farm in Iowa, the state where Peter, co-owner of Yolo Snacks, lived with his family before coming to Vermont.

Yolo Snacks is located in St. George, Vermont.