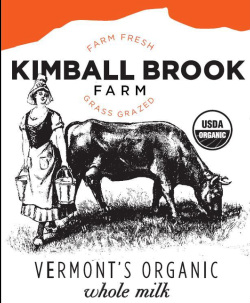 We're putting the spotlight on Kimball Brook Farm who will be participating in Lantman's Bounty of Vermont Day July 25th celebration of Vermont companies (fast approaching -
See link here
) ... As one of Vermont's foremost dairy farms, Kimball Brook Farm has a great, strong foundation based in our home grassland of Vermont. "J.D. and Cheryl DeVos, third generation dairy farmers, bought Kimball Brook Farm from J.D.'s father in 1999, setting about improving its facilities and expanding the herd. After Cheryl attended a Northeast Organic Farmers Association conference in 2000, she realized the immense positive impact organic farming could have on both their business and on the land. Shortly thereafter, the couple embarked on a three-year-long journey toward transitioning their farm to organic."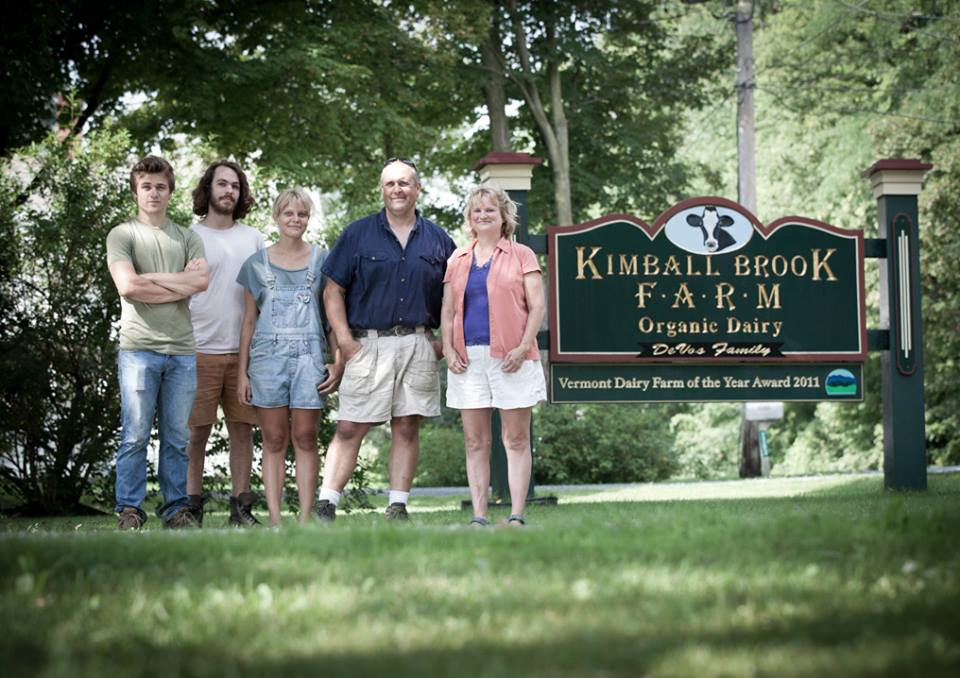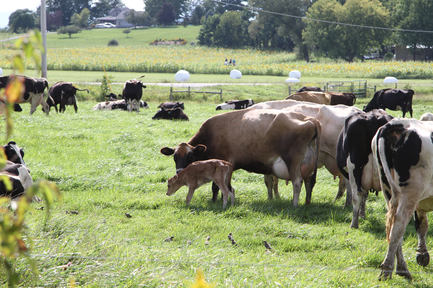 Originally supplying their organic milk to other companies, "soon JD and Cheryl knew they wanted to bottle their milk here in VT and offer a healthful organic milk throughout the New England milk shed. So on May 17th, 2012, their creamery, Green Mountain Organic Creamery started bottling milk under the Kimball Brook Farm label." Green Mountain Organic Creamery is located only a few yards
away from Lantman's Market right here in Hinesburg!

Kimball Brook's cows graze freely without pesticides or synthetic fertilizer at the farm in North Ferrisburgh, Vermont. "We believe that stewardship of the land and care for the environment produce a product that's good for the planet, good for the herd and simply good for you." With the recent creation of returnable glass bottles, Kimball Brook fosters a time-honored way to take care of the environment by simply reusing materials. In addition, Kimball Brook also offers many of their products in plastic bottles which are BPA free and recyclable! When available, Kimball Brook tries to source local and fair trade ingredients for their flavored milks.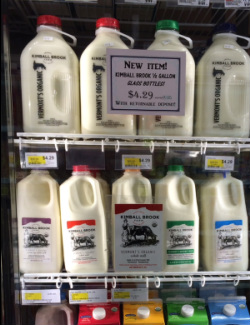 This farm and creamery has a great tradition of family, integral to the running of the business everyday. " JD and Cheryl oversee every aspect of the farm and the bottling plant and are working in both locations 7 days a week. Their daughter Hilary is involved every day, either at the farm or in the creamery. Their other children, when in VT, work side by side with their parents. They also have nieces and nephews who help out and some are employed full or part time. Those who work for them who are not family are certainly part of the KBF family."
Kimball Brook extends this welcoming environment to a wider community: "We are expanding our connection to our local area by offering Sunday Dinner at the Farm. Our first dinner was on June 14 and was a wonderful afternoon of great local food, entertainment and games for the kids. So we would love to invite everyone to join us at the next dinners on July 12, August 9, September 13 and October TBD, 1-5pm. For more information, please visit our
events page
on Facebook or email
kimballbrookfarmevents@gmail.com
"
Kimball Brook will also be joining other premier Vermont companies welcoming the community at Lantman's
4th Annual Bounty of Vermont Day
! Make sure to stop by and enjoy a taste and samplings of great Vermont products and meet the entrepreneurs who create them on Saturday July 25th between 11am - 4pm at Lantman's Market in the heart of Hinesburg!