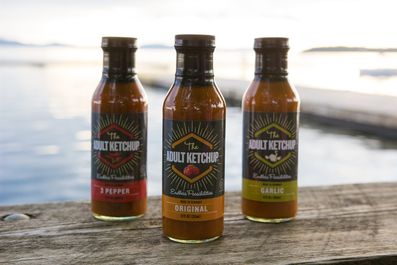 Ketchup - the word often conjures up a childhood in which the sauce could make almost everything taste that much better. With a few dips here or a drizzle there, practically every dish seemed more appetizing with this versatile accompaniment. Copey Houghton, owner of Burlington, Vermont's
The Daily Planet
restaurant for over 20 years, grew up enjoying a family recipe used to marinate and sauce steak - "… Copey can't remember eating a steak without it …" At his restaurant the sauce became popular in a variety of dishes. The recipe was so good that Copey answered requests for bottling the delicious sauce by putting it on the market! This recipe, now The Adult Ketchup's Original Recipe, has a reputation widely acclaimed for its versatility.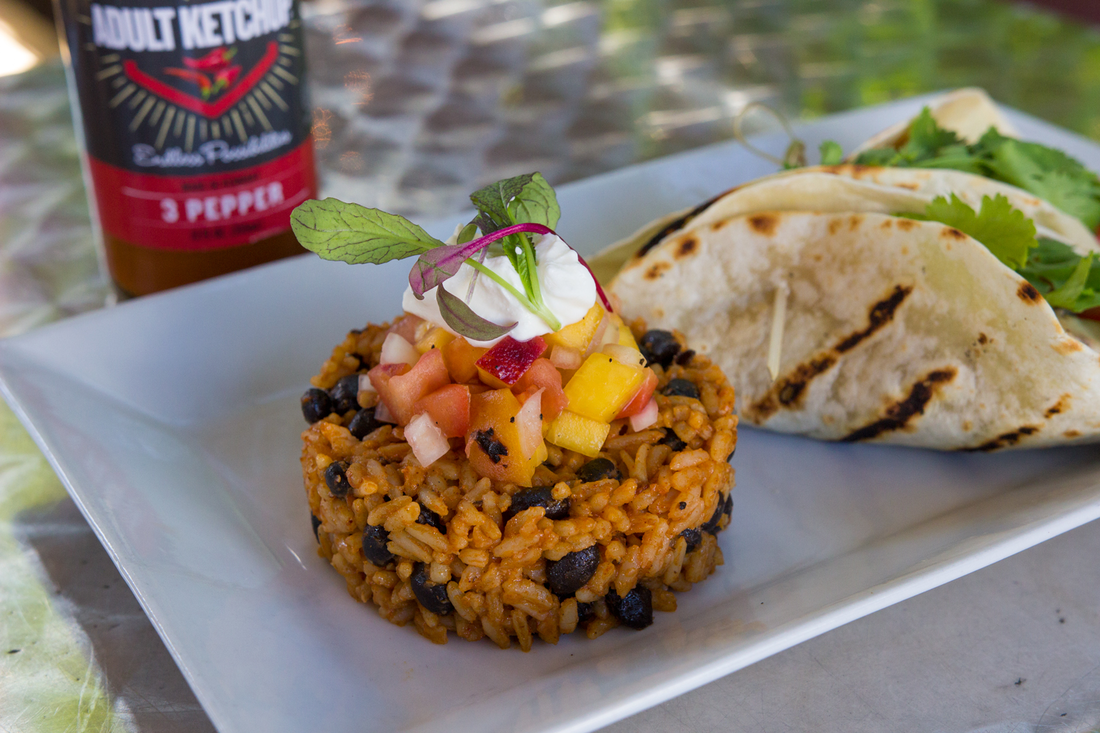 The Adult Ketchup is a family-run business by Copey, his wife and his sister and has three amazing flavors in the line: Garlic, 3 Pepper and Original. From marinating green beans to adding flavor to amazing soups (see some great recipes on their website
here
), The Adult Ketchup truly is the sophisticated answer to childhood's universal sauce! Being both gluten and fructose free, Copey Houghton says he has succeeded in bringing "a healthy specialty Ketchup to the market." "Over the years of producing the Adult Ketchup, many customers have reported what they love to pair [with] the sauce. It became clear to us that this product is more diverse than we had ever thought!"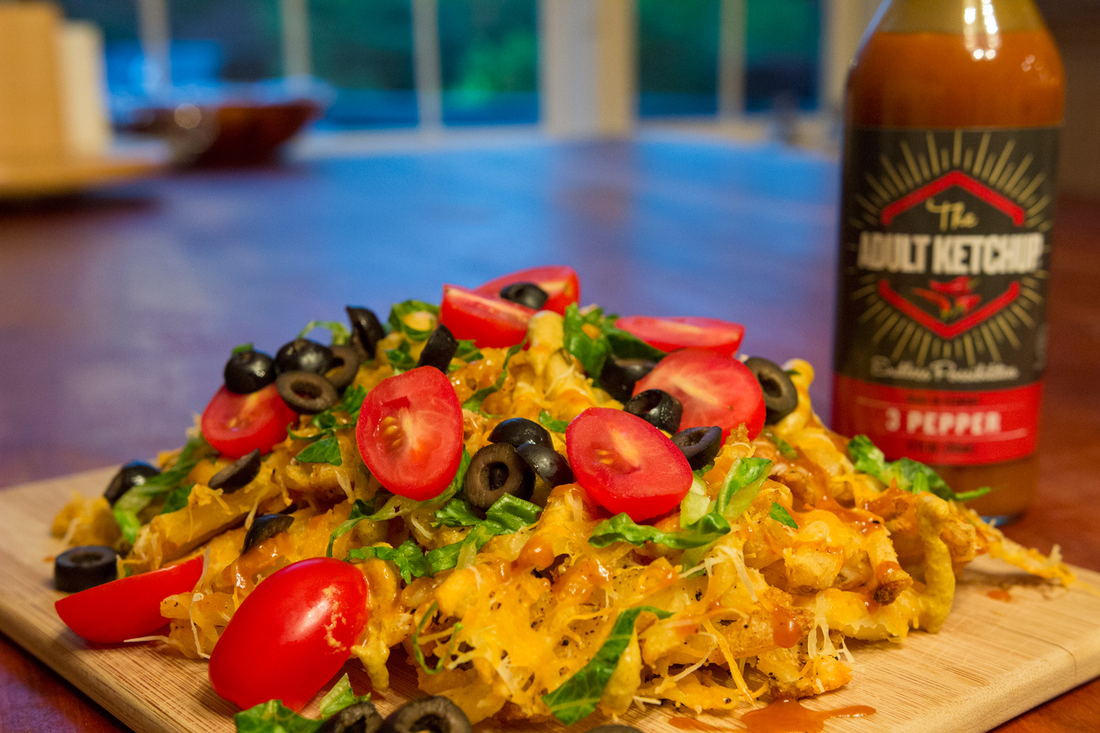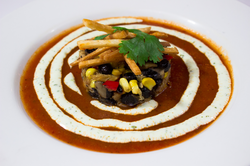 Lantman's Market has proudly carried the sauce that "brings the word Ketchup to a whole new level with endless possibilities" for nearly five years since the beginning of Copey's Ketchup business. With a brand new label design, the sauce now has a new look (as shown in the photos above) and has also repositioned itself from Lantman's marinade section to the shelves of our ketchup selection. Make sure to peruse the endless possibilities of this multi-talented Adult Ketchup with a quick look at the brand's
recipe website
!