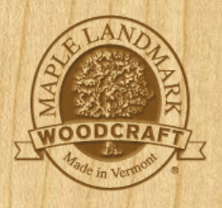 We couldn't be more pleased to welcome the outstanding Vermont company Maple Landmark Woodcraft - makers of eco-friendly, educational wooden toys, games and gifts - to Lantman's Gift Department! When asked to describe the core values of their business, the reply showed why Maple Landmark is a shining example of the very best of Vermont:
"We use locally sourced material harvested in an environmentally respectful manner. We are up to date on all of the latest CPSIA testing regarding our toys. We pay our people well and treat everyone with respect. The average time people work is 11 years. The quality of our product is a reflection of the quality of the people we employ. The company is run in a fair, open and honest manner. All employees are encouraged to contribute their ideas about either new product design or running production in their area."

Mike Rainville was 15 years old when he established the company in 1979. "We have been in business for 38 years and have grown to a full time staff of 46 people. The company started because when he was 11 years old Mike's mother told him to go find something to do. She gave him a piece of wood, a coping saw and some sand paper. He took to it and Mom's been working here ever since ... Four generations of the founders' family work here from son Adam, 23 years old to grandmother Hattie, 97 years young. Mike's wife co-owns the company and runs our office. Mike's sister Barbara is our Sales and Marketing director and his mom, Pat, works in our spray and dip room. On days when he can't be out brush-hogging, Mike's dad, Claude, comes in to lend a hand ... The family history is quite important. Maple Landmark Homestead was the name of the sugaring operation that Mike's grandparent had in Lincoln, so Mike chose Maple Landmark Woodcraft as a nod to his heritage .... "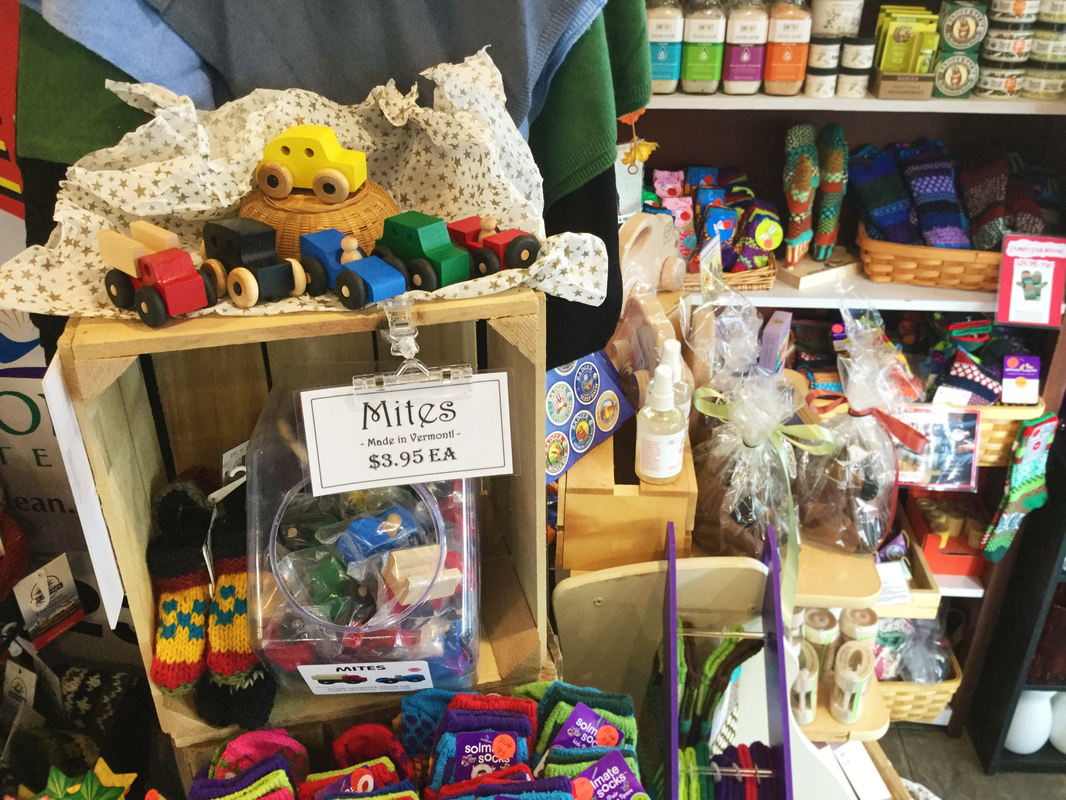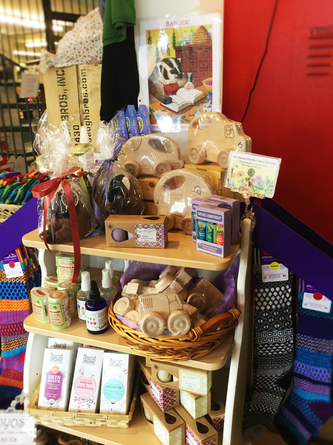 Caring for Vermont's wealth of forest heritage, environment and people is a priority for this business located in a state that cherishes its more than 4,500,000 acres of forests. "We follow the practice of sound harvesting and sustainability of lumber, which is important to all Vermonters. Our best asset in Vermont is our forested hillsides and we work exclusively with people who understand this ... We give away our scrap wood as kindling to whoever needs it. We have a dust collection that gathers all of our sawdust and deposits it in a wagon beside the building. Every couple of weeks a local farmer swaps out the wagons. He uses the sawdust as bedding for his livestock. We recycle junk mail and white office paper by shredding it and using it for packing material on our wholesale orders. We are also a zero-sort recycler in the Addison County Solid Waste District." Maple Landmark also supports the beauty and productivity of other local Vermont companies through its custom work. "We make tap handles for local breweries, display stands for products ranging from hard cider to Hinesburg's own Vermont Smoke and Cure, custom ornaments, cutting boards and much more." Vermont families thrive on the fun created by the innovatively designed products including the very popular Silly Sticks which offer lots of possibilities for photo opportunities at holiday time! Educationally enchanting toys engage children in hours of playtime celebrating classic Vermont quality.

Let this iconic melding of Vermont's craft, creativity and beautiful natural environment become a part of your home. Maple Landmark holds a treasured place on the shelves of our Gift Department.