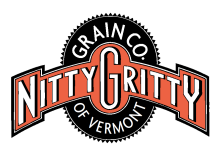 "Small is beautiful." Independent small companies who stay small are Vermont's diamonds that keep our state unique. Nitty Gritty Grain exemplifies the quality, care and hard work that are at the center of Vermont independent small businesses. Tom Kenyon and Catherine Kenyon, brother and sister, run Aurora Farm in Charlotte, a sustainable organic Vermont small grain farm: "Tom Kenyon is the farmer ... and Catherine Kenyon, his sister, is the Nitty Gritty production and 'Everything Else' part of the team. We frequently have assistance from Tom's children, David and Emily, and our many other relatives and friends … Nitty Gritty Grain Company of Vermont started in 2008. It was conceived because Tom Kenyon was already growing and producing animal grade, certified organic grains and a conversation with a neighbor over the fence propelled him into a new endeavor."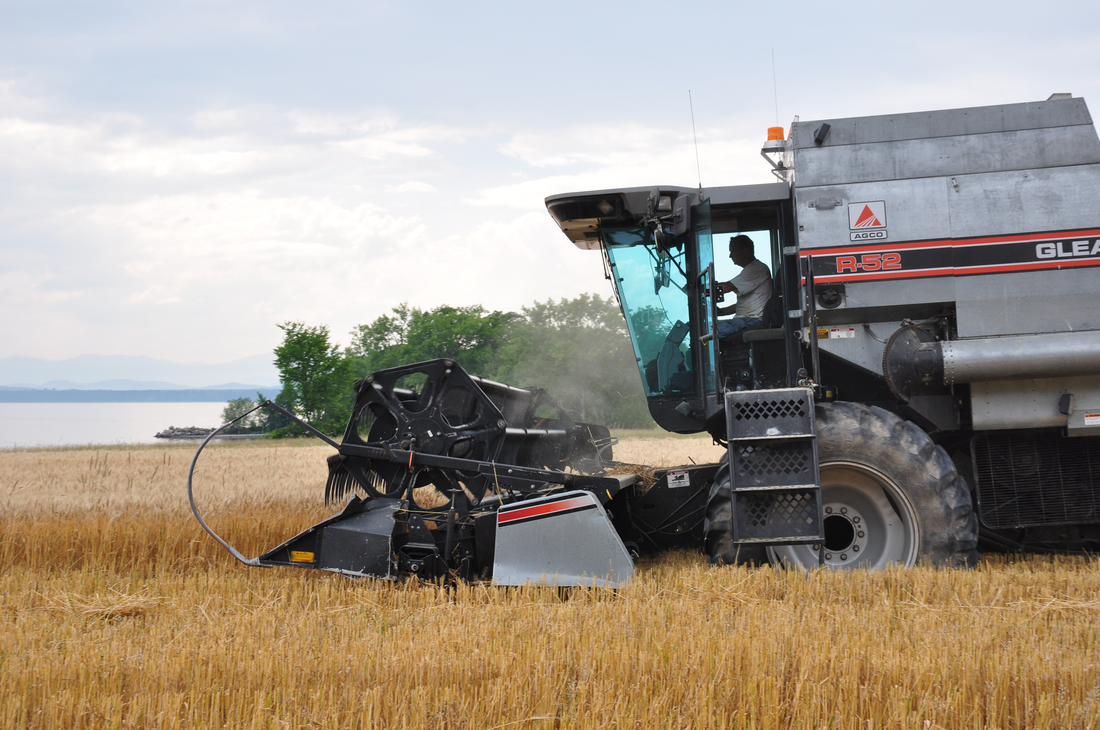 Providing Vermont with sustainably organic and locally grown grain is a top priority to Tom and Catherine. The farm grows organic corn, wheat and rye, providing "healthy food options from a single-sourced farm". As well as being certified organic by Vermont Organic Farmers Association, Nitty Gritty Grain's packaging supports a sustainable earth-friendly purpose: "Our one pound products are packaged in biodegradable, cellulose bags that have a 7% water content. All of our other products come in two pound, five pound, twenty-five pound, and fifty pound quantities packaged in brown or white Kraft bags with tin-tie and/or hand sewn."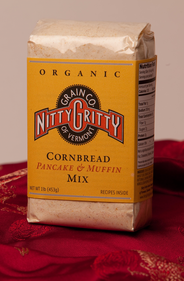 "We are excited to have our products in Lantman's Market simply by virtue of the fact that it is a long-time grocery source, close to where we grew up, where we still live, and where we farm. Our Cornbread Pancake & Muffin Mix, with our brand new improved labels, are what we are most excited about at Lantman's. This mix is delicious, with six recipes inside the bellyband, and extremely 'cook' friendly. Try the pancakes, buckles, or muffins that you can make with it!"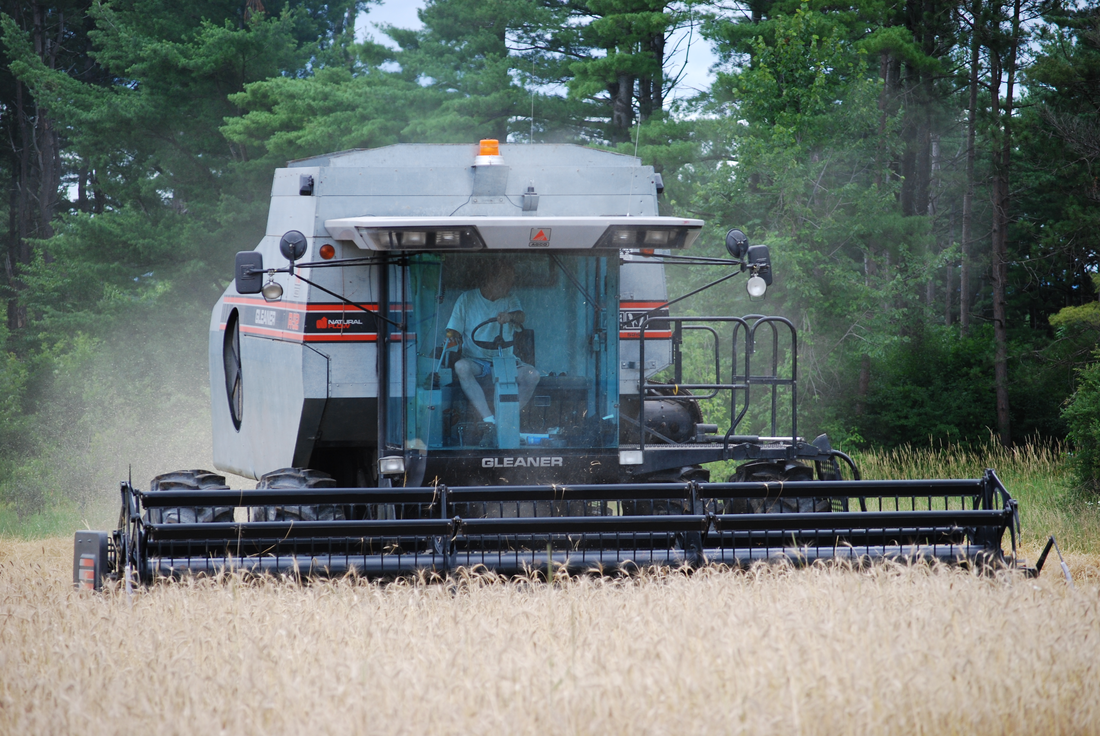 You'll find Nitty Gritty Grain's products located in Lantman's Aisle Nine - the baking aisle. "We see our company growing slowly, but surely, as we have been since its inception. Corporate is NOT our goal; small is beautiful. The personal touch still speaks for itself!"